How to Locate Contracting Opportunities
Once you are properly registered and fully qualified to do business with the federal government, there are many ways to search for federal contracting opportunities. For example, the website fedbizopps.gov offers federal contracts of $25,000 or more. Contracts cannot be posted on the website if the offer is under $25,000. However, government agencies typically offer contracting opportunities of lesser amounts on their respective websites.
Another opportunity for federal contractors are GSA Schedules, which are long-term contracts offered by the General Services Administration. The majority of these websites offer free job search tools. There are also subscription services available that allow you to view federal, state and local databases, and receive emails relating to current job opportunities.
To find numerous contracting opportunities, please consider the following:
GSA Schedules
Many federal government agencies hire contractors on a regular basis including:

Department of Energy
Navy Electronic Commerce
Department of Homeland Security
Defense Logistics Agency's Procurement Gateway

Visit fedbizopps.gov to find contracts equal to or above $25,000
Procuring a Contract
Once you find an opportunity you are interested in, you must submit a bid in order to be awarded the contract by the agency. You must meet all of the requirements set by that government agency before you bid on a contract. However, if you do not meet the requirements, then you may still be able to work on the project if you partner with a sub-prime contractor or a prime contractor who has the qualifications that you lack. There are three ways that the government procures services from contractors. They are contract negotiation, sealed bids and consolidated purchasing programs.
In order to negotiate a contract, you must read the agency's request for proposal (RFP), and then write and submit a proposal. An RFP summarizes the agency's needs, terms and conditions of the contract. If you are not awarded the contract, the government is required to send a letter stating why you were not selected. Sealed bids haves deadlines for submission. The most qualified, lowest bidder is typically given the contract. The most common method that the government uses to award contracts is the consolidated purchasing program, which is usually available in the form of a GSA Schedule. The General Services Administration draws a long-term contract with a contractor; the contracts can be extended to a maximum of 20 years.
Consider the costs of labor, overhead, material, transportation and packaging before you determine your offer. Make sure you comply with vital requirements, such as labeling and mailing any requested examples.
Be an Efficient Contractor
Efficient contractors share similar traits. You must stay up-to-date with any changes in the agency's requirements by frequently reading websites and newspapers. Communication is also a great way to be an efficient contractor. Early in the process, you should decide the best way of communication, whether it is by phone, onsite visits, email or fax. You must document every step and always meet deadlines. Government agencies have various payment options, so you must be flexible. Forming partnerships with other contractors that have diverse skill sets will be a great advantage for you.

Become a Subcontractor
Subcontracting is a common practice. Subcontracting is when contractors work for a prime contractor on a contract for the government. This is a great way to get your feet wet if you are not ready to take on a contract on your own. Subcontracting is the perfect way to become comfortable with the process. Like regular contract opportunities, there are also many subcontracting opportunities available online. Contracts for subcontractors typically include a delivery schedule, a statement of work and an invoicing schedule. The delivery schedule lists deadlines for each task within the project. The statement of work details the tasks and specifications, and the invoicing schedule details the method and time you will be paid for completing the assigned work.
The bottom line is that there are many contracting opportunities available with federal, state and local governments, but the first step is to be properly registered and fully qualified to do business.  Let Federal Contractor Registry help you with that first step.
Complete our Online Form to begin the registration process with Federal Contractor Registry.
---

Agencies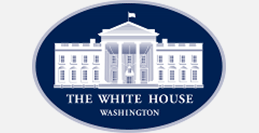 Whitehouse.gov is the portal for the latest news regarding the Executive branch policies affecting federal contract spending.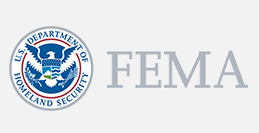 FEMA.gov helps with disaster mitigation, preparedness, response, recovery, education, and references.
The GSA provides federal purchasers with cost-effective high-quality products and services from commercial vendors.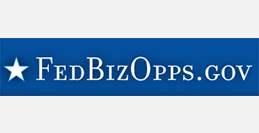 FedBizOpps serves as the single government point-of-entry for federal government procurement opportunities over $25,000.