Federal Contractor Registry & Your Business
The Federal Contractor Registry is a third-party registration assistance service that was created to address the needs of businesses looking to do business with federal, state and local governments. By handling the time-consuming and highly detailed task of System for Award Management registration (formerly CCR and ORCA legacy systems), FCR can help make sure that your company, as a federal contractor, is in a position to take advantage of the government's ongoing commitment to the small business community.
Why do you need FCR? The simple truth is that most small businesses generally don't have the time and resources to navigate the cumbersome registration process and learn the procedures that will allow them to compete successfully. The application itself can take 15 hours or more, and a minimum of 10 days is required for the entire process to be completed correctly. In some cases, even after they are registered, a number of businesses are still unsure about exactly how to submit their bids.
As an entrepreneur, you know that time is money. Therefore, instead of wasting time (and money) trying to familiarize yourself with this highly complex and specialized system, allow us to quickly and efficiently register your business. Federal Contractor Registry will complete all registration requirements in less than two weeks, after which you'll be fully qualified to bid for and accept federal work.
Moreover, because all governmental buyers and private-sector procurement officers frequently refer to federal registrations to find qualified businesses, you will also have exposure to contracting opportunities with state, county and local government, as well as private-sector concerns.
The federal government wants small businesses to succeed. This was emphasized in the Recovery and Reinvestment Act of 2009 and this commitment is demonstrated annually through allocations dedicated to helping smaller companies not only survive, but thrive. Make sure that your business gets the help and opportunities it deserves.
From Fortune 500 companies to city/local governments, businesses of all sizes use Federal Contractor Registry services, both to save valuable time, and to ensure that the filing and maintenance of their registrations is done accurately, quickly and efficiently. For a one-time payment of $597.00, you can ensure that your business too is in the game, paving the way for long-term growth and future success.
The Recovery Act of 2009:
An Example of Government Contracting Opportunities
The American Recovery and Reinvestment Act of 2009, commonly known as the Stimulus or The Recovery Act, was passed in February, 2009 in response to the severe economic recession in the U.S. Designed to create jobs, encourage investment, and spur consumer spending, the Stimulus bill specifically allocated $275 billion for federal contracts, grants and loans – a provision that offers exceptional opportunities to businesses.
Among the areas targeted by the Recovery Act, infrastructure development and enhancement is a top priority, including investment in renewable energy, renovation of federal buildings, and construction and repair of roads and bridges. There are also funds available for the expansion of broadband and wireless services, transportation projects, and many other fields. While a percentage of this allocation has been paid out, a significant portion is still available for qualified businesses that can successfully compete and meet government requirements.
In its Initial Implementing Guidance for the Recovery Act, the Office of Management and Budget (OMB) acknowledged that "small businesses play a critical role in stimulating economic growth and creating jobs. They are the engine of our economy, and provide creativity, innovation and technical expertise to support our agencies. Agencies must provide maximum practicable opportunities for small businesses to compete for agency contracts and to participate as subcontractors in contracts awarded by agencies."
In singling out small businesses as particular beneficiaries of the Recovery Act, the government was echoing a commitment that informs federal policy even in times of economic prosperity. In good years and bad years, funds are set aside specifically for small businesses, including women- and minority-owned companies. However, in order to be eligible to apply for these funds, both Stimulus and non-Stimulus allocations, businesses must be registered as federal contractors. That's where we come in.
The Federal Contractor Registry (FCR) is a third-party registration service that assists small to large businesses, Fortune 500 companies & state/county/city government agencies with System for Award Management (SAM) registration (formerly CCR registration & ORCA certification legacy systems).
Call 1-800-985-7658 for fast System for Award Management (SAM) Registration (formerly CCR Registration & ORCA certification) and get started with government contracting.
---
Agencies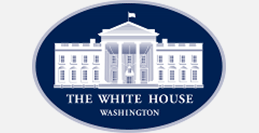 Whitehouse.gov is the portal for the latest news regarding the Executive branch policies affecting federal contract spending.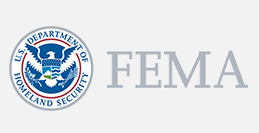 FEMA.gov helps with disaster mitigation, preparedness, response, recovery, education, and references.
The GSA provides federal purchasers with cost-effective high-quality products and services from commercial vendors.